Author: Lorna Muddiman - Published At: 2013-06-13 12:07 -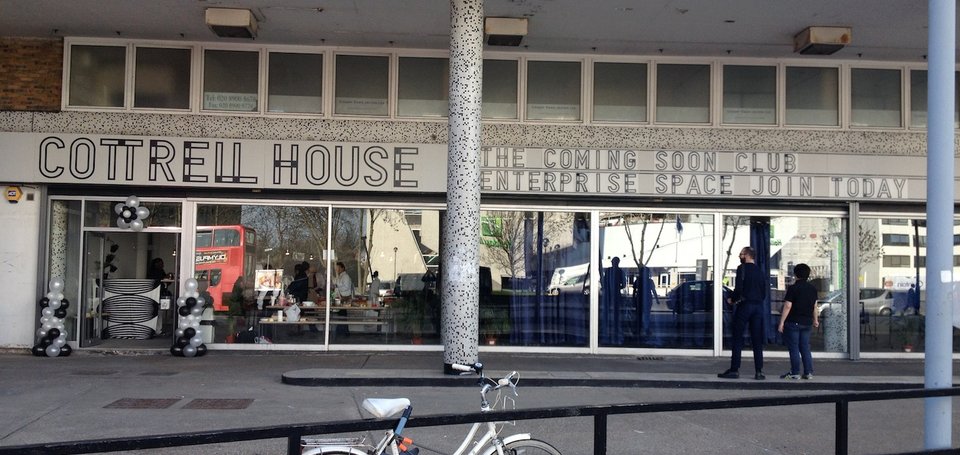 City: UK

Meanwhile Space are a community interest company working all over the UK to activate vacant property and sites with uses that benefit the community, while something else is waiting to happen or being planned.
Photo courtesy of meanwhilespace.com
About Meanwhile Space
Who we are Meanwhile Space are a Community Interest Company (CIC) that was set up in July 2009, stimulated by a combination of the desire to support and enable temporary or interim use of vacant property and a central government grant to the Development Trusts Association to deliver a nationwide initiative called the Meanwhile Project. The CIC was the delivery arm of the Meanwhile Project which aimed to boost community uses of empty properties and sites.
Meanwhile Space is unique due to its relationships and project working with the private, public and community sector. Its team has the knowledge and the tools to work with any meanwhile space and has a network of people interested in trying out new projects. Meanwhile Space offers people the opportunity to trial ideas and businesses in spaces across the UK, creating at the same time a more vibrant and sustainable place.
What we do Meanwhile Space works with landlords, landowners, developers and local authorities to advise and deliver projects that relieve them temporarily of liabilities (insurance, rates, security etc.) associated with holding redundant shops, offices, cleared land etc. whilst an appropriate commercial solution is being sought. By working with local communities and other stakeholders, interim or 'Meanwhile,' users are deployed to reanimate the space and provide opportunities for community benefit and social enterprise.
Projects, past & present
1. Coming Soon Club at Cottrell House (ongoing since May 2013) Cottrell House is a disused 1960's retail and office space in London. The Coming Soon Club, with partners The Decorators and Brent Council, are turning it into a pilot co-working space where Coming Soon Club members can base their projects, ideas and businesses. There is a cafe, studios, hot desks and fixed desks available for use.
Opened to provide professional, flexible and risk-free space for businesses to find their feet, Cottrell House offers people space for one day to a month. The aim is to build a strong sense of community in an enterprise hub where members share the resources and the space to push their individual projects forewards.
For further info. on the types of spaces available at Cottrell House, go here.
2. Electric House, Brent (now closed) After sitting empty for two years, Electric House in Willesden Green was brought back to use by Meanwhile Space, in partnership with Brent Council, becoming the temporary home of BAR (Brent Artist's Resource) Gallery, Stables in Exile events and Willesden Library Study Space.
Until its close, Electric House served as a community creative hub for emerging and established artists from Brent and all over London. The space hosted high end Art shows and installations as well as a variety of free activities and workshops for the local community and business owners. Initiated and supported by Brent Council, Electric House helped to expose a wealth of creativity, innovation and entrepreneurship in Willesden Green and succesfully expanded a network of collaboration of creatives and local partnerships and organisations.
Links and other sources
Meanwhile Space homepage.
Find further information and relevant documentation on the Meanwhile Space website, whether you are a Landlord, Local authority or Occupier.
Search available properties in the UK on the Meanwhile Space database.