Sousse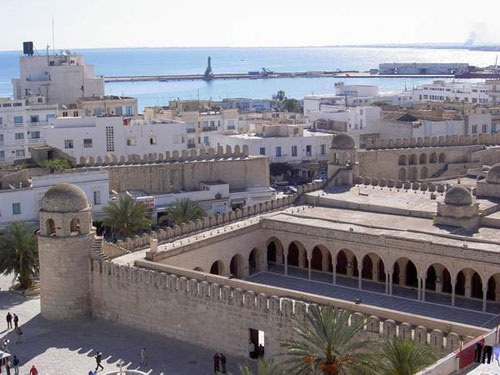 1 - The territory
Sousse est une ville de la région de Kairouan qui s'affirme aujourd'hui comme une métropole régionale dynamique en perpétuelle expansion de par son activité économique et balnéaire.
Sousse est une ville portuaire de l'est de la Tunisie, située à 143 kilomètres au sud de Tunis, et ouverte sur le golfe d'Hammamet (mer Méditerranée). « Capitale » du Sahel tunisien — elle est parfois surnommée la « perle du Sahel » — et chef-lieu du gouvernorat du même nom, la population de sa municipalité atteint 173 047 habitants en 2004 alors que son agglomération avoisine les 400 000 habitants, ce qui fait d'elle la troisième agglomération du pays après Tunis et Sfax. La médina de Sousse est inscrite au patrimoine mondial de l'Unesco depuis 1988.
2 - The platform
Plusieurs dynamiseurs locaux formés fin 2013 nous ont fait part de la volonté de développer une future plate-forme SPIRAL.
3 - The process
4 - Results
Phase
Achievement step
Achieved
1
Homogenous groups
0
2
Well-being criteria
0
Well-being indicators (3rd cycle)
0%
3
General diagnosis
Well-being indicators diagnosis
4
Planning and scenarii
5
Codecision and involvement tools
6
Actions and projects
0
7
Impact Co-evaluations
8
Self-evaluation of the platform process
5 - Partnerships, exchanges and support needs
6 - Other informations
Co-Acte
Territorial synthesis CO-ACTE - Sousse
7 - Contact
Please log in to view this field. You can use this link or the login menu on top of the page, then simply refresh this page to view this information.

Please log in to edit the infopage
---