Odemira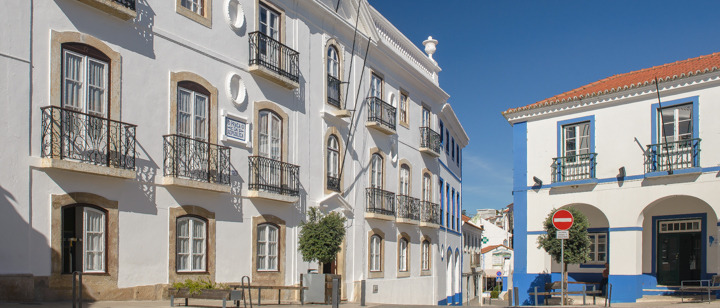 1 - The territory
Odemira é um concelho do Alentejo Litoral em Portugal com cerca de 30000 habitantes. Vive essentialmente da agricultura e do turismo. O Concelho, o maior do pais em termos de área, sofre de um desequilibrio demográfico crescente entre a parte interiora (a partir de mais ou menos 30km da costa) e a propria costa, mais povoada e mais desenvolvida, béneficiando do turismo e das terras de regadio.
2 - The platform
Odemira, concelho rural do Alentejo Litoral, é desde 2005 envolvida na reflexão sobre a metodologia SPIRAL. Em 2013 participa na criação de Together, Rede Internacional dos Territórios de Coresponsabilidade, passando a ser a sede da Rede. Em 2015 a metodologia começa a ser posta em prática no terreno, nomeadamente no quadro da preparação do novo Plano de Desenvolvimento Social do Concelho.
 Como em todos os concelhos do Portugal continental, existe uma Rede Social, plataforma agrupando os principais atores do território. é estruturada em comissões interfreguesias e comissões especializadas.
3 - The process
No quadro da preparação dos Plano de Desenvolvimento Social 2015-2020, a metodologia SPIRAL está a ser aplidada numa primeira fase para conhecer melhor as expectativas dos habitantes, nomeadamente os publicos desfavorecidos, consideranto quatro tipos de publico: as pessoas idosas, os jovens, os emigrantes e as familias desfavorecidas.
4 - Results
Phase
Achievement step
Achieved
1
Homogenous groups
16
2
Well-being criteria
1802
Well-being indicators (3rd cycle)
3%
3
General diagnosis
Well-being indicators diagnosis
4
Planning and scenarii
5
Codecision and involvement tools
6
Actions and projects
0
7
Impact Co-evaluations
8
Self-evaluation of the platform process
5 - Partnerships, exchanges and support needs
A Rede social de Odemira e a própria Câmara Municipal sao membros fundadores de TOGETHER, Rede Internacional des Territórios de Coresponsabilidade. A propria sede desta rede encontra-se em Odemira. A Câmara municipal põe a disposição da Rede TOGETHER um local para as suas atividades e um espaço para receber estagiários.
6 - Other informations
Co-Acte
Territorial synthesis CO-ACTE - Odemira
7 - Contact
Please log in to view this field. You can use this link or the login menu on top of the page, then simply refresh this page to view this information.

Please log in to edit the infopage
---