Ecublens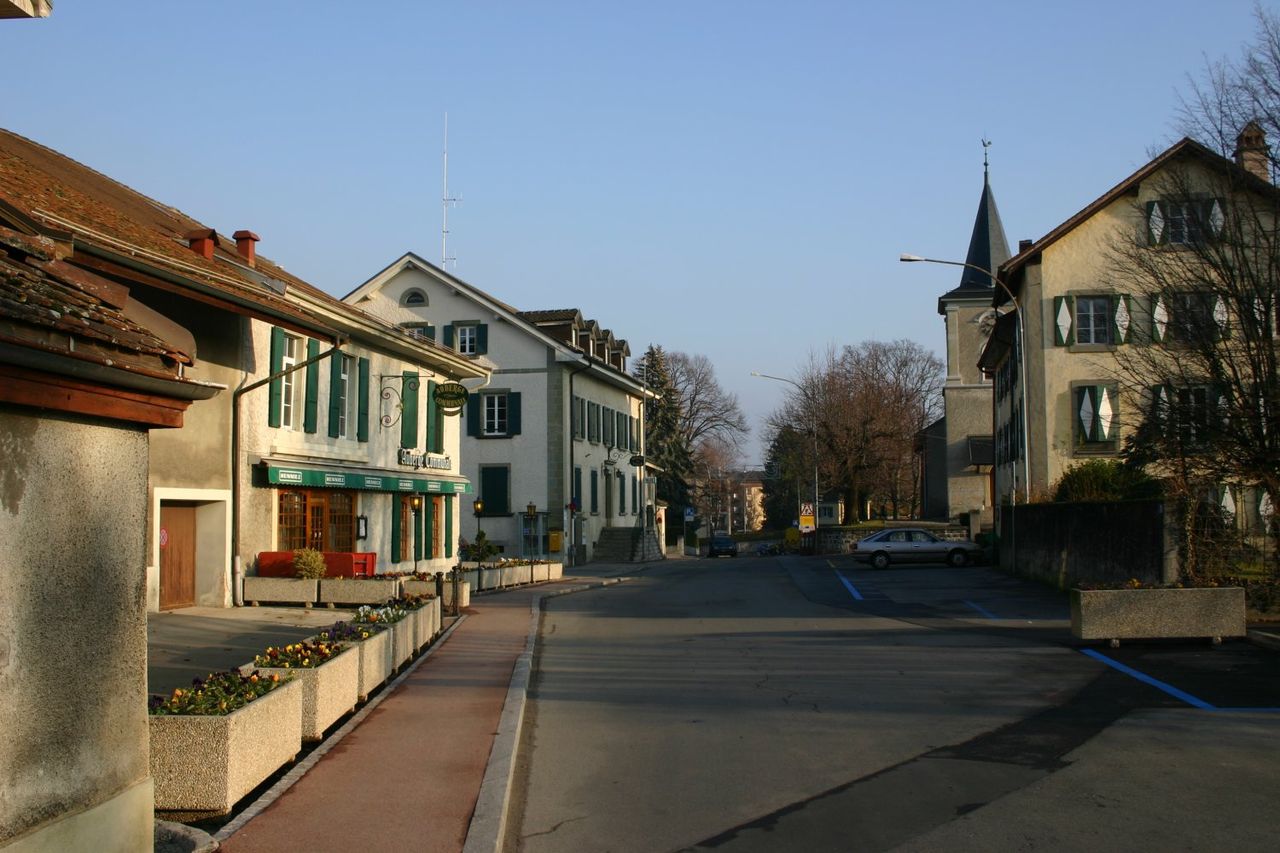 1 - The territory
Écublens est une ville et une commune suisse du canton de Vaud, située dans le district de l'Ouest lausannois.
Elle accueille en particulier les campus de l'École polytechnique fédérale de Lausanne et de l'Université de Lausanne. En 2015, la population d'Écublens s'élevait à 12 288 habitants. Économie
Aujourd'hui, il existe de nombreuses entreprises à Écublens, dont la SAPAL (Société anonyme des plieuses automatiques Lausanne) qui fut fondée en 1906. Spécialisée dans la fabrication de plieuses automatiques elle créa une machine révolutionnaire capable d'emballer les tablettes de chocolats et fut aussi la première à les vendre sur le marché européen.
Il y a également la JOWA S.A. créée en 1968. C'est la neuvième des grandes boulangeries de Migros. Cette entreprise approvisionne aujourd'hui une grande partie du canton de Vaud et du Valais en pain. Cette marchandise est livré dans les magasins Migros.
2 - The platform
Le «quartier solidaire» d'Ecublens fait suite à une année de diagnostic communautaire, centré sur la plaine du Croset et démarré en mai 2012. Il s'étend à présent à toute la commune. L'implication des autorités comme des seniors d'Ecublens est remarquable : 25 personnes participent régulièrement au groupe habitants. La découverte et le perfectionnement en informatique est l'une des priorités exprimées par les aînés lors d'un des premiers forums. Un partenariat a débuté en 2013 entre le groupe des 55+ d'Ecublens et l'association Mobilet à Renens, pour les jeunes de 16 à 25 ans en quête d'une formation ou d'un apprentissage. Les cours, formés de duos aîné-jeune, sont valorisants pour ces derniers, qui peuvent transmettre leur expérience aux aînés et apprendre à gérer des responsabilités, en entretenant le respect mutuel. Les cours sont suivi s d'un atelier cuisine où les jeunes préparent les repas pour les aînés. Pour toute information sur les 55+ d'Ecublens, voir la brochure
Les activités :
Marches à travers Ecublens et ses alentours
Conférences
Accueil café-jeux
Visites-découvertes d'entreprises de la région
Cours de photographie
Repas communautaires
Cours informatiques
Pour plus d'informations, voir l'agenda des activités de mars à mai 2014 . Lien sur la page internet du projet d'Ecublens.
3 - The process
4 - Results
Phase
Achievement step
Achieved
1
Homogenous groups
0
2
Well-being criteria
0
Well-being indicators (3rd cycle)
0%
3
General diagnosis
Well-being indicators diagnosis
4
Planning and scenarii
5
Codecision and involvement tools
6
Actions and projects
0
7
Impact Co-evaluations
8
Self-evaluation of the platform process
5 - Partnerships, exchanges and support needs
6 - Other informations
Co-Acte
Territorial synthesis CO-ACTE - Ecublens
7 - Contact
Please log in to view this field. You can use this link or the login menu on top of the page, then simply refresh this page to view this information.

Please log in to edit the infopage
---