Bucuresti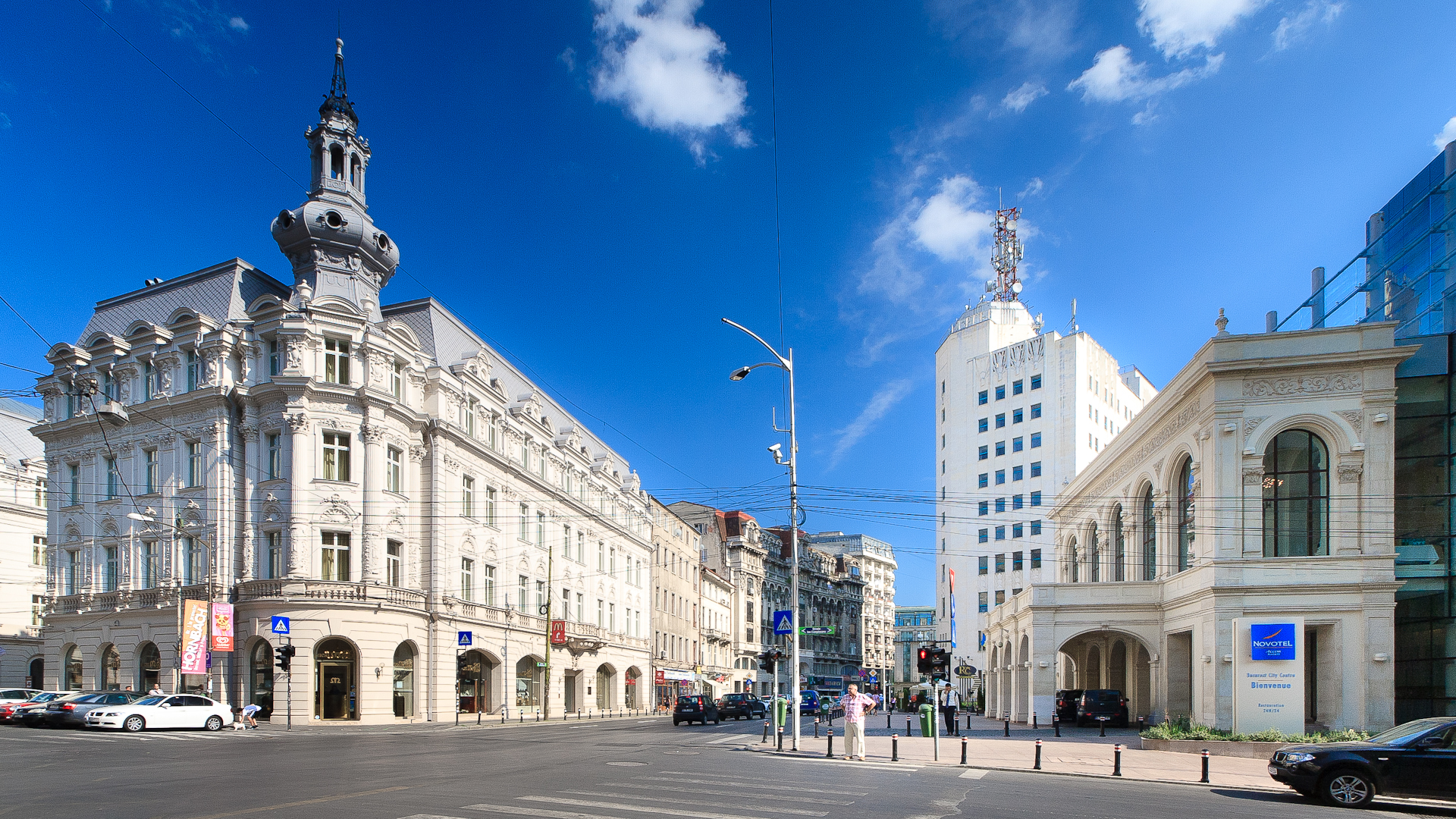 1 - The territory
București este capitala României și, în același timp, cel mai populat oraș și cel mai important centru industrial și comercial al țării. Populația de 1.883.425 de locuitori (2011) face ca Bucureștiul să fie al zecelea oraș ca populație din Uniunea Europeană. Conform unor estimări ale unor specialiști, Bucureștiul adună zilnic peste trei milioane de oameni, iar în următorii cinci ani, acest număr va depăși patru milioane. La acestea se adaugă faptul că localitățile din preajma orașului, care vor face parte din viitoarea Zonă Metropolitană, însumează o populație de aproximativ 430.000 de locuitori.
Prima mențiune a localității apare în 1459. În 1862 devine capitala Principatelor Unite. De atunci a suferit schimbări continue, devenind centrul scenei artistice, culturale și mass-media românești. Arhitectura elegantă și atmosfera sa urbană i-au adus în Belle Époque supranumele de "Micul Paris". Deși clădirile și cartierele din centrul istoric au fost deteriorate sau distruse de război, cutremure, și programul lui Nicolae Ceaușescu de sistematizare, multe au supraviețuit. În ultimii ani, orașul a cunoscut un boom economic și cultural.
2 - The platform
.
3 - The process
4 - Results
Phase
Achievement step
Achieved
1
Homogenous groups
21
2
Well-being criteria
2031
Well-being indicators (3rd cycle)
100%
3
General diagnosis
Well-being indicators diagnosis
4
Planning and scenarii
5
Codecision and involvement tools
6
Actions and projects
0
7
Impact Co-evaluations
8
Self-evaluation of the platform process
5 - Partnerships, exchanges and support needs
6 - Other informations
Co-Acte
Territorial synthesis CO-ACTE - Bucuresti
7 - Contact
Please log in to view this field. You can use this link or the login menu on top of the page, then simply refresh this page to view this information.

Please log in to edit the infopage
---