Al Hoceima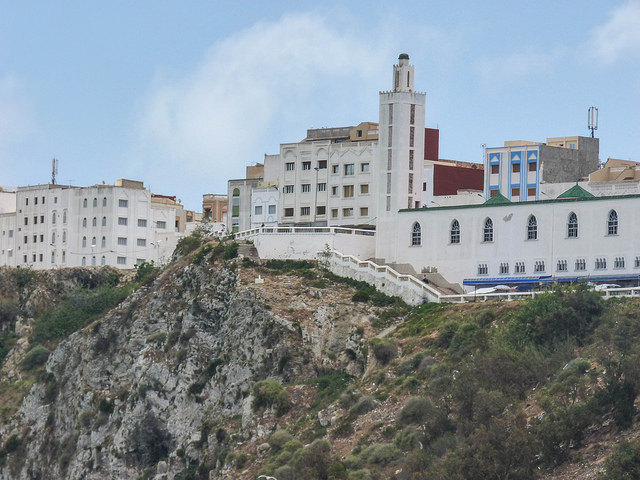 1 - The territory
Al Hoceïma appelée en langue rifaine Taghzout, ou encore Tijdit est une ville située sur la côte nord-est du Maroc (mer Méditerranée), au centre de la région du Rif, séparant le Rif occidental (Tanger Tetouan Achaouen) du Rif oriental (Driouch Nador Berkane), auquel elle est culturellement et historiquement rattachée. Le nom d'origine de la ville, Taghzout (Taɣzut), qualifie une terre fertile, une terre d'alluvions, ou une parcelle de terre en berbère rifain.
Al Hoceïma compte environ 236 000 habitants dans la communauté urbaine9. La population de cette ville a la particularité de tripler en période estivale, avec le retour des ressortissants vivant en Europe et le tourisme balnéaire. Orientée vers la pêche et le tourisme, Al Hoceïma est une des plus grandes stations balnéaires du Maroc et d'Afrique du Nord. La venue massive pendant l'été de ressortissants et touristes intérieurs est favorisée par la multitudes des plages dans la région : Quemado (complexe), Tala Youssef, Chafarina (complexe), Cala Iris, Souani, Sfiha, Cala Bonita.
Al Hoceïma est stimulée économiquement aux niveaux touristique et infrastructure depuis des années grâce aux centaines de milliers de ressortissants originaires de Al Hoceima et de sa province qui viennent chaque année en masse en période estivale, ces ressortissants se sont installés en France, en Allemagne, en Espagne et surtout en Belgique et aux Pays-Bas où ils constituent l'essentiel de la population d'origine marocaine.
2 - The platform
La plate-forme a été créée en 2013 et les facilitateurs, choisis par les membres, formés à la démarche Spiral fin 2013.  
3 - The process
4 - Results
Phase
Achievement step
Achieved
1
Homogenous groups
0
2
Well-being criteria
0
Well-being indicators (3rd cycle)
0%
3
General diagnosis
Well-being indicators diagnosis
4
Planning and scenarii
5
Codecision and involvement tools
6
Actions and projects
0
7
Impact Co-evaluations
8
Self-evaluation of the platform process
5 - Partnerships, exchanges and support needs
6 - Other informations
Picture courtesy dm1795
Co-Acte
Territorial synthesis CO-ACTE - Al Hoceima
7 - Contact
Please log in to view this field. You can use this link or the login menu on top of the page, then simply refresh this page to view this information.

Please log in to edit the infopage
---