Órgãos Piqueno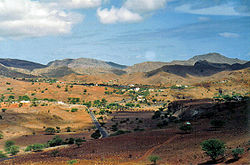 1 - The territory
Orgãos Pequeno é uma comunidade rural situada na zona sul do concelho de São Lourenço dos Órgãos, numa vasta extensão de terrenos agriculas rasgados pela estrada nacional que liga a cidade da Praia aos concelhos do interior de Santiago. Trata-se de uma comunidade com caracteristicas montanhosas e bastante arborizada.
2 - The platform
A Associação Comunitária de Desenvolvimento (ACD) de Orgãos Piqueno foi criada no….
3 - The process
4 - Results
Phase
Achievement step
Achieved
1
Homogenous groups
0
2
Well-being criteria
0
Well-being indicators (3rd cycle)
0%
3
General diagnosis
Well-being indicators diagnosis
4
Planning and scenarii
5
Codecision and involvement tools
6
Actions and projects
0
7
Impact Co-evaluations
8
Self-evaluation of the platform process
5 - Partnerships, exchanges and support needs
6 - Other informations
Co-Acte
Territorial synthesis CO-ACTE - Órgãos Piqueno
7 - Contact
Please log in to view this field. You can use this link or the login menu on top of the page, then simply refresh this page to view this information.

Please log in to edit the infopage
---